If you haven't heard about this yet, my employer, Racer X Illustrated, has partnered with Swedish indie developer Turborilla to release the iPhone/iPad version of their hit PC/Mac game Mad Skills Motocross. It's a really fun take on Excitebike-style side-scrolling racers, with some wildly exaggerated physics and add-on bike parts (glider wings, rockets, something called a Jumparoo).
Before the new version of the game "went gold," as they say, I got to do a little work on the script, which consists mostly of advice and updates from your trainer and personal inventor, Dr. Waldo Holschotz. This is something I've always wanted to take a crack at, and I thoroughly enjoyed coming up with bizarre things for this guy to say. (Pro tip: Some my favorite lines only show up after you've failed certain challenges multiple times. Your suffering will not go unrewarded!)
The game has been selling pretty darn well, and it's gotten strong reviews across the board. I'll tell you, though, it's not easy. I'm still trying to unlock the final two sets of stages, and I play games pretty regularly. Still, it's lots of fun, and you can challenge your friends to beat your best times thanks to OpenFeint integration. The IOS version is only $1.99; PC and Mac versions are $19.99, but a free demo is available here. Check it out!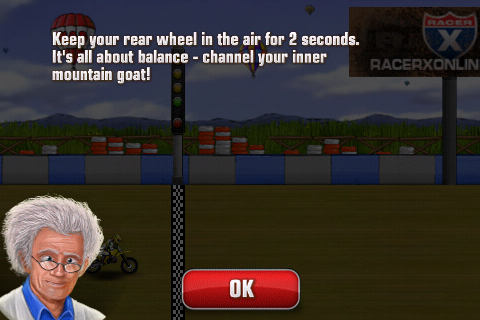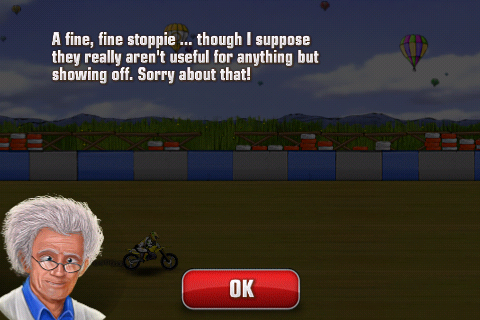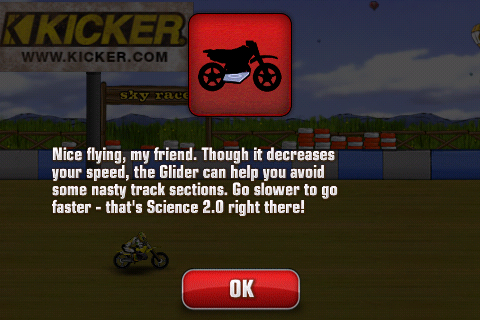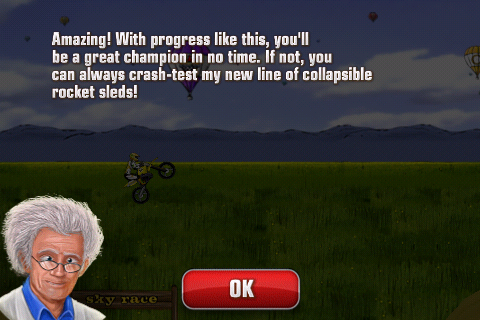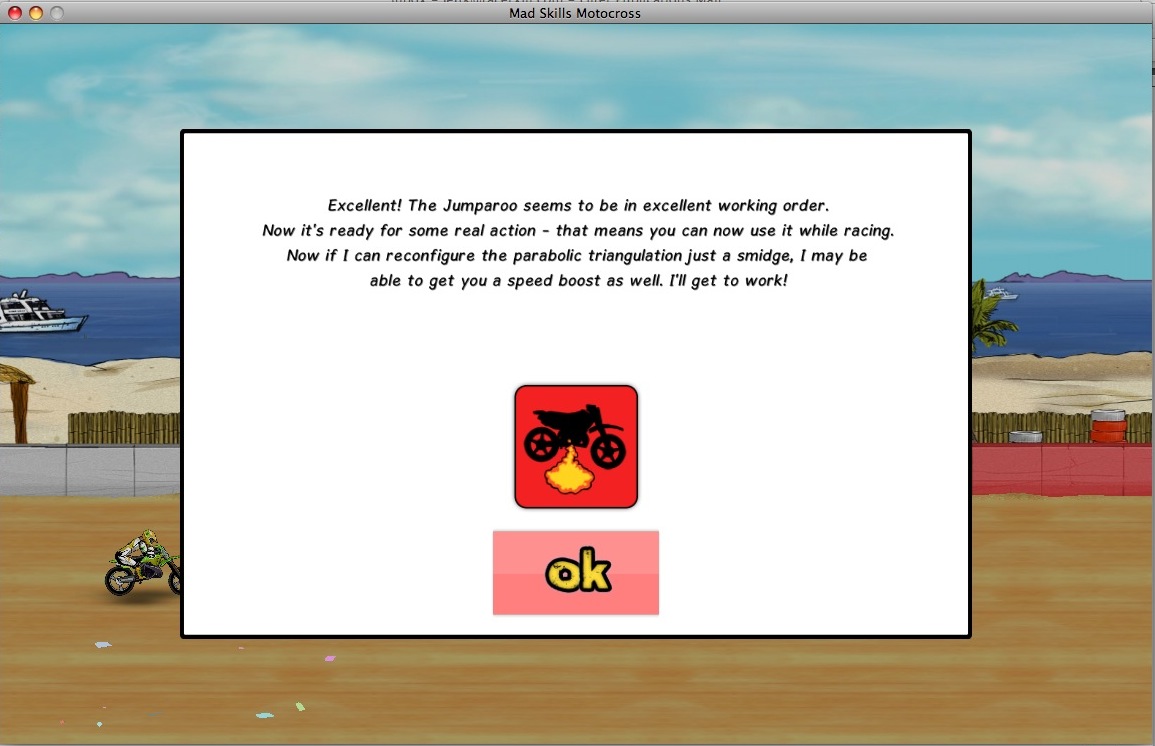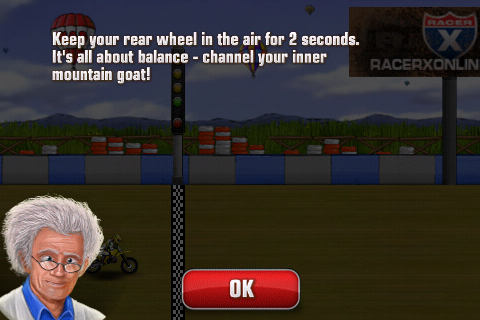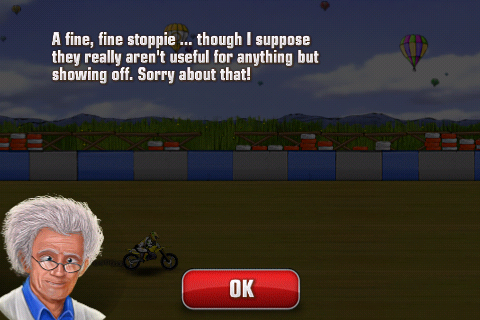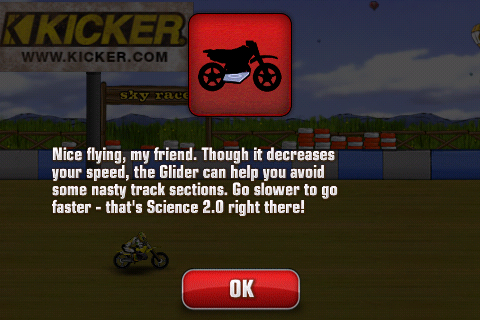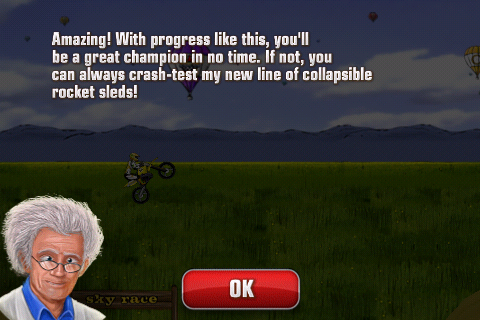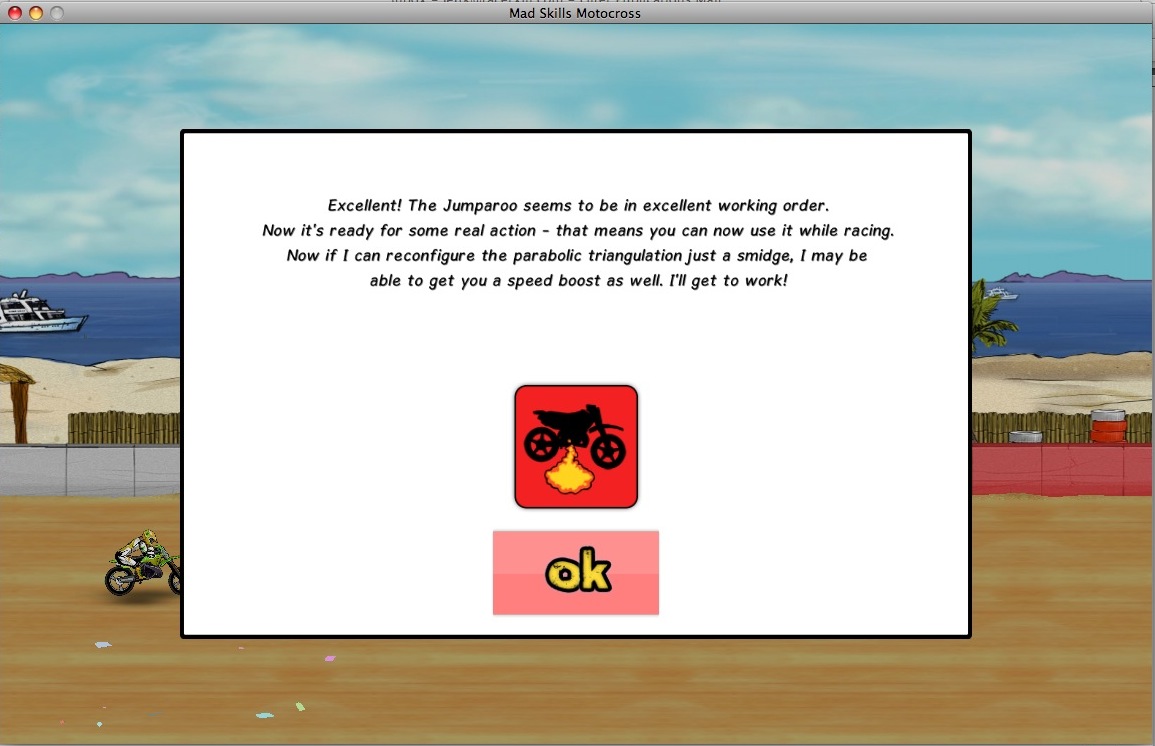 Yeah, so I'm not exactly Tim Schafer yet.